2009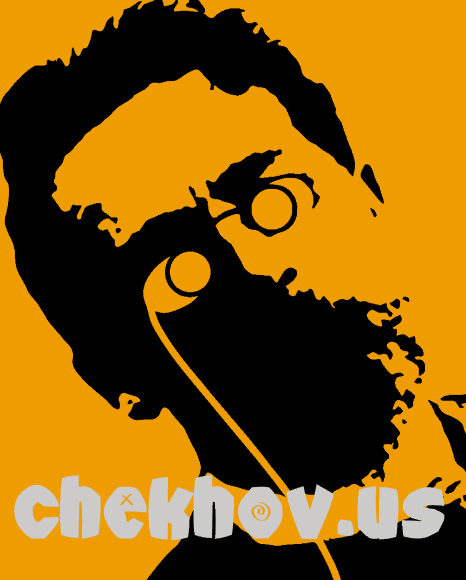 appendix
see support.txt
"New Drama and New Theatre" (20th century)
8 Chapters (script analyis) + 2 showcases (Farces, 3 Sisters)
biblio
Some texts are in Russian (use IE view > encoding)
Chekhov(en): Farces -- Пьесы-Шутки
Restricted area (in Russian) : newrussian.org
2006
* anatolant @ google.com
A. blog
blog film-north
2007
dramlit class
http://everything2.com/?node=Anton+Chekhov
links -- http://en.wikipedia.org/wiki/Anton_Chekhov [ comments ] http://ilibrary.ru/author/chekhov/
-- another page?
Study English, Study Russian -- bilingual texts Chekhov Farces *
I did it many times; in the 80s and 90s...
This is how I did learn English myself...
I mixed American an Russian actors. We did translations as workshops. We did the shows in two languages...
I placed the Russian texts to help me to translate "Four Jokes and One Funeral" -- UAF Fall 2005 show [see shows.vtheatre.net].
Use it -- Chekhov works!
Perform it!
Theatre always works!
NTL, get some good dictionary!
Anatoly 3.1.05
...
anatoly.org : chekhov pages index
Lijit Search


2009 :